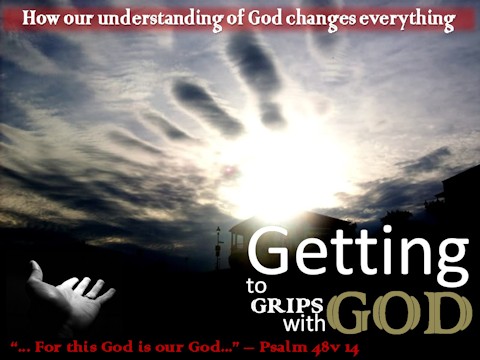 Getting to Grips with God
How our understanding of God changes everything.
"... For this God is our God ..." Psalm 48 v14
In this series of Sunday morning talks, we are introduced to the magnificent doctrine of God. Often trivialised (and certainly simplified), Christian faith and maturity depends on an ever-increasing appreciation of who God is and what He has done.
As well as "getting to grips with God", we will also attempt to loosen our grip on what God is not, dispelling some commonly held misunderstandings. It is hoped that with Scripture as our guide and with the Holy Spirit's help, we will discover more about the God we worship, and seek to apply this knowledge in our Christian walk and witness.
Here are the studies, along with MP3's of each sermon.
---